We Are the World Weekend
Global Penn State, the International Student Council, and the Vice President for Commonwealth Campuses are proud to announce We Are the World Weekend. This event will highlight international student's cultures and contributions to Penn State, both at University Park and across the commonwealth. The weekend will feature performances, food, a formal, and a variety of other student support sessions. We encourage both international and domestic students to participate in the festivities!
---
We Are the World Weekend is comprised of three separate events taking place March 29 - March 31.
Friday, March 29, 2019
6:15 PM - 10:00 PM
We Are the World Showcase
The weekend will begin with the We Are the World Showcase. This event will feature food, performances, interactive exhibitions, and an academic poster presentation highlighting the international community at Penn State.
Register here to attend the We Are the World Weekend. Day of registration is available for University Park students ONLY. Any commonwealth campus students wishing to attend should register in advance using the link above.
*Registration is not required for University Park students
Performances, Displays, and Academic Posters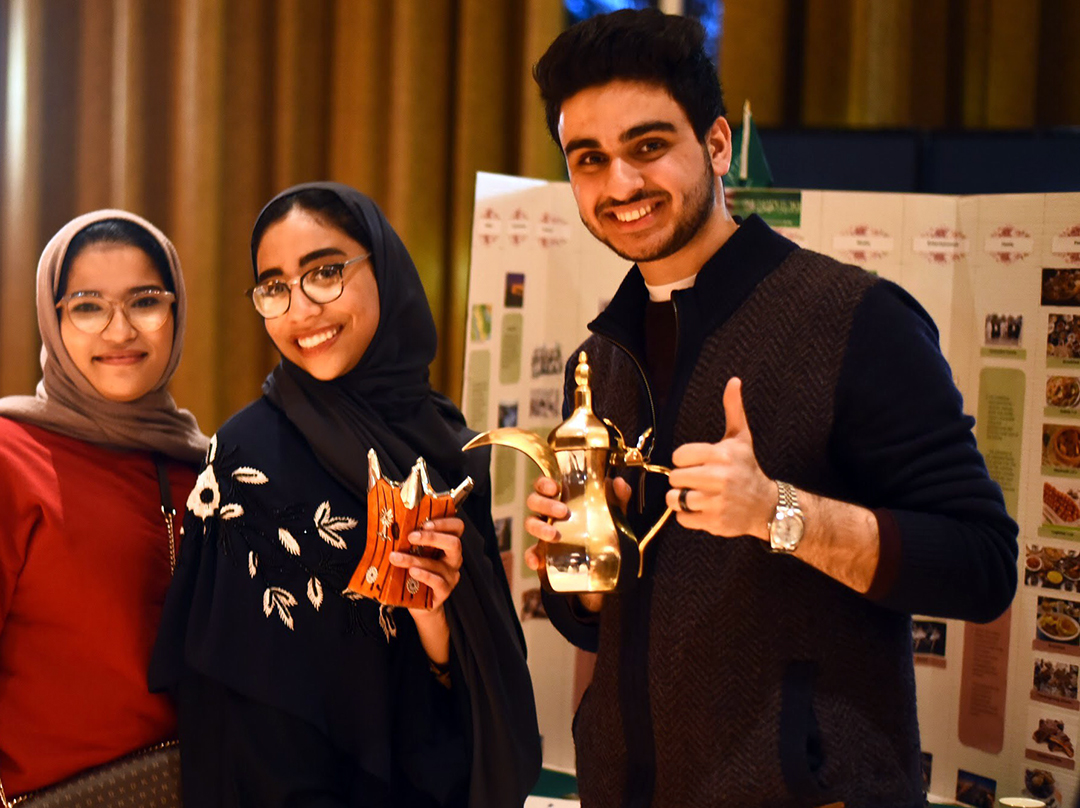 We welcome any interested student/student organization to apply to be featured at the We Are the World Showcase. Slots are available for cultural performances, display booths with interactive activities to teach attendees about aspects of your culture, and an academic poster session to highlight the scholarly contributions of international students to Penn State.
Please complete the registration application for a performance, display, or poster. All applications are due by March 8. Successful applicants will be notified by March 15.
Saturday, March 30, 2019
9:00 AM - 4:30 PM
Link UP
The University Park campus will offer programming for any students interested in learning more about the change of campus experience. This program will offer two tracks: a program for students in their first year at Penn State who are considering transferring to another Penn State campus, and another track for students in their second year who have been approved to transfer to University Park for the 2019-2020 academic year. Check out the Link UP website for more information.
Saturday, March 30, 2019
8:00 PM - 11:00 PM
We Are the World Formal
The International Student Council will host a Hollywood themed dance for all interested students; this event is open to international and domestic students from any campus. Click here to register for the formal. University Park students will be required to purchase a $10 ticket in 407 Boucke. This event has limited capacity so be sure to register early!
Sunday, March 31, 2019
9:00 AM - 12:00 PM
UPrep
This event is designed to provide information to international students considering changing campuses. Special attention will be given to specific services for international students at the University Park campus, as well as in the State College area.
Lodging and Transportation for Commonwealth Campus Students
Bus transportation and shared hotel rooms will be provided free of charge for interested Commonwealth students. Please note that students choosing to use university transportation and hotels will be required to stay for the entire weekend and will be required to attend the We Are the World Showcase on Friday, March 29. All other programming is optional.