International Student Spotlights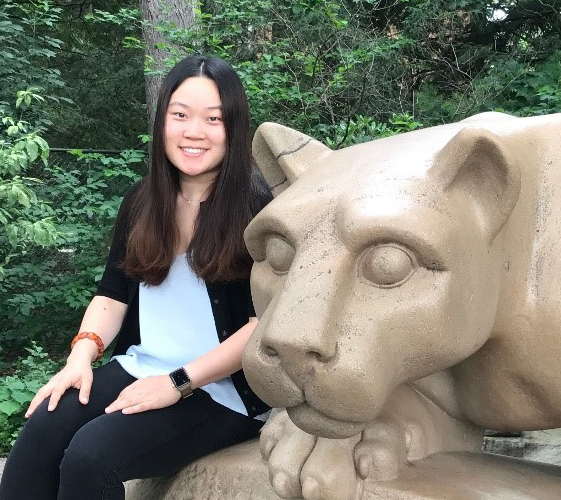 Yi Meng
Ph.D. candidate, Higher Education
Hello World, My name is Yi Meng, a 3rd year Ph.D. student in the Higher Education program, College of Education. My research is focused on higher education policy, politics, and educational mobility and equity from the perspective of both sociology and economics. Meanwhile, I work in the Global Programs, Student Engagement and Intercultural Learning office. The office is dedicated to offering programs and support services to help facilitate both domestic and international students' growth and success on campus.
In my spare time, I enjoy the lively college town experience as well as the beautiful four seasons available in our natural environment of State College. The community and the weather here always remind me my hometown, Changchun, China. My hometown is geographically close to Japan, Russia, North Korea, and South Korea. Just like here, my hometown snows heavily during winter, and it is very diverse and integrated.
Inspired by my background at home and learning experience at Penn State, I would like to continue my career as a researcher as well as a practitioner to help more students access high-quality higher education and maximize their college experience to achieve success.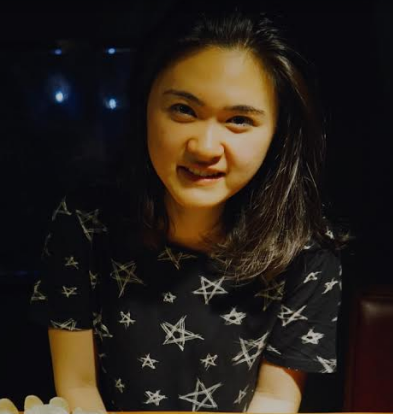 Yuxuan "Ivy" Dai
Junior, Chemical Engineering
Hello, my name is Yuxuan Dai and people usually call me Ivy. I currently work as an international student orientation coordinator in Global Programs. I am a rising junior in chemical engineering, it is definitely not an easy major but so far I am enjoying it!
I am originally from central part of China, where we eat really, really, really spicy food. This is my fifth year in the U.S. but I still get homesick sometimes. Come visit me in China whenever you have a chance, I promise you will love it as much as I do.
My past two years at Penn State have been wonderful! I love how diverse our campus is so I keep meeting people from all over the world every single day! Also you cannot mention Penn State without mentioning our ice-cream, it is honestly the best I have had so far! Throughout the year, Penn State also has all kinds of fun activities and sport games. Trust me, you would never get bored at Penn State since there are so much going on!
I also appreciate Penn State for the education. My department has wonderful faculty and professors. I like how I can just go into my professors' offices and ask questions on academics or ask advice about my career. Also the research opportunities it provides help me to apply the knowledge I learned from text books into real life.
I plan to graduate one semester early so I can travel around the world. Honestly, I do not know what I am going to do after travelling, but I think the possibilities and uncertainties about future is the fun part about life because I am the one to get to figure it all out!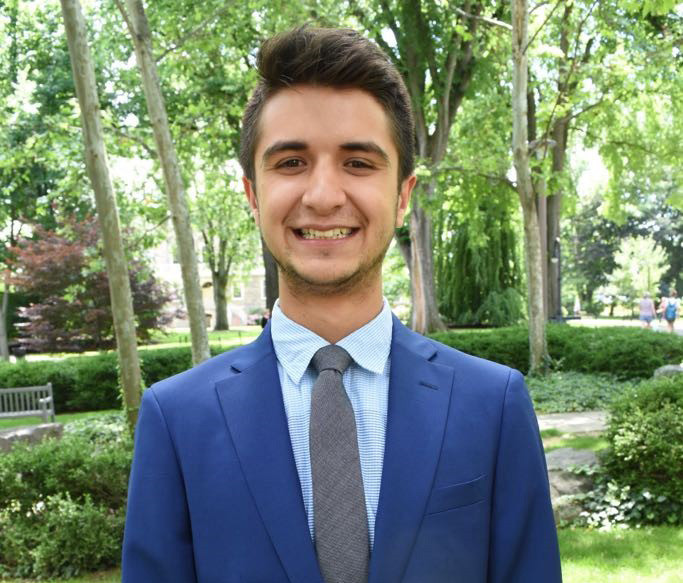 Jacob Hidrowoh
Senior, Earth Science and Policy
I am an international student from Quito, Ecuador in the College of Earth and Mineral Sciences. My major is Earth Science and Policy, and I am minoring in two fields: Energy Business & Finance, and Economics. I am also an intern for the Division of Development and Alumni Relations in the College of Earth and Mineral Sciences in Penn State since May 2017.
My dream of studying at Penn State is possible due to a Government Scholarship from Ecuador. I understand the importance of bringing talented students from diverse backgrounds that, without scholarship support, would not have the opportunity to receive a world renounced education from Penn State.
As an Earth Science and Policy Major, I am required to take a summer internship in order to graduate from the program. During this paid internship, I am learning the vital skill of fundraising, which I can apply in a wide range of professional careers. I am thankful to Penn State because this University sponsored learning opportunity outside of the classroom will contribute towards my success in whatever career I decide to pursue.
As the vice president of the Latin American Student Organization (LASO), I led a Penn State community support effort to help the victims of the devastating Ecuadorian Earthquake that took place in April 2016. The campaign raised funds and supplies from Penn State students, faculty, and staff. The most rewarding part of the project was when a group of the benefactors recorded a video thanking Penn State directly for helping them through their hardship.
My favorite part of the Alma Mater is "When we stood at childhood's gate, Shapeless in the hands of fate, thou didst mold us, dear old State" because it is a constant reminder of my great personal and professional development that I have experienced in my time at Penn State. I am certain that I have been discovered my full potential thanks to a Penn State education. Now more than ever, I feel empowered to make a transcendental difference in the world.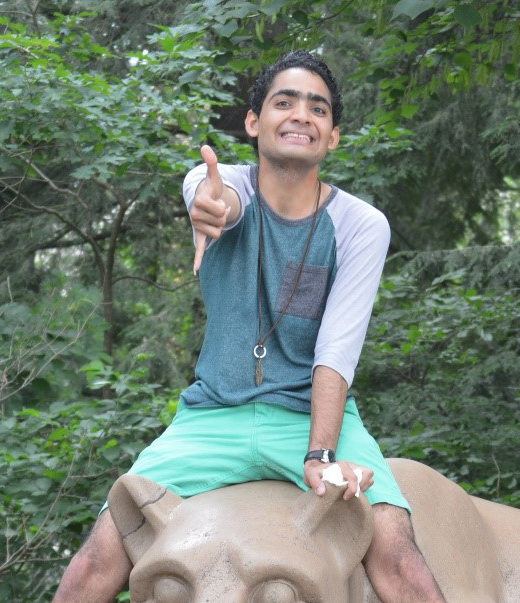 Abdul Al-Kaf
Senior, Industrial Engineering
I'm Abdul.
I'm one out of five students at Penn State from Yemen, meaning that meeting me is meeting 20% of the Yemeni population at Penn State!!
For me, being here at Penn State is way more than just classes to ace. The engagement I have with this community reshaped the way I think, feel, and act. It made me more aware of our world. It made me fearless to challenge myself and take the initiative. Most importantly, this community engagement made me strive for diversity and endlessly appreciate it. I believe that diversity to growth is like air to life.
After graduation, I plan to work in my field, Industrial Engineering, in a different part of the world for few years. Later, I will be back home, using my experience to help my country advance intellectually. At the end of the road, I want to spend the rest of my life fighting for justice among the human race!